🛡️ **Introducing OXVA Online Store Parcel Insurance!** 🛡️

Your shopping peace of mind matters to us, which is why we're thrilled to unveil our latest offering: OXVA Online Store Parcel Insurance. 📦✨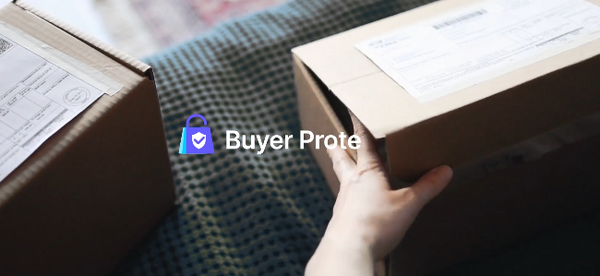 🔒 **Why Choose OXVA Parcel Insurance?**
In a world where shipping uncertainties exist, we've got your back. Our parcel insurance covers delays, damage, and loss, ensuring your shopping journey remains worry-free.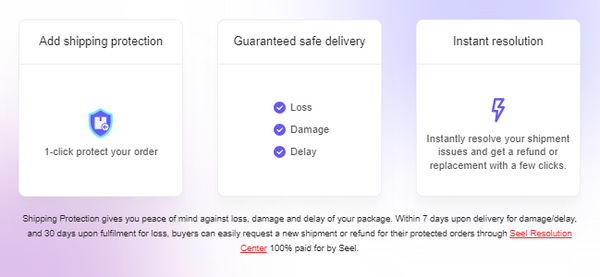 💰 **Coverage Details:**
- **Delay Compensation:** Receive up to 5 (local currency) compensation for delays caused by unforeseen circumstances.
- **Loss Coverage:** Enjoy protection for the actual value of your purchased item(s) in the unfortunate event of loss.
- **Damage Safeguard:** We're here for you if items arrive unusable due to damage. We cover the value you paid for the item(s), ensuring your satisfaction.

📝 **How Does Buyer Protection Work?**
1. Opt for Buyer Protection when placing your order.
2. Receive an email outlining your coverage and issue reporting instructions.
3. Should any issue arise – delay, damage, or loss – report it via our Seel Claim Portal.
4. Our policy rules will guide the assessment process for payout eligibility.
5. Qualifying cases receive refunds via a prepaid credit card, delivering peace of mind directly to your inbox.

🕒 **Timely Issue Reporting:**
- For **Loss Issues:** Report no sooner than 30 days after domestic shipment or 60 days for international shipments after order fulfillment.
- For **Damage Issues:** Report within 15 days after the delivery date.
- For **Delay Issues:** Report no sooner than 10 days after domestic shipment or 30 days for international shipments after order fulfillment.
- All issues must be reported within 90 days of the order date.

💌 **Payout Process:**
To receive your eligible payout, submit your issue at Seel Resolve Center. We'll review your request and send a virtual credit card payout via email.

Secure your shopping experience! Opt for OXVA Online Store Parcel Insurance and add an extra layer of protection to your upcoming orders. 🛒✨ Your satisfaction remains our priority.

Shop confidently with OXVA – where your convenience and peace of mind are our commitments. 🌟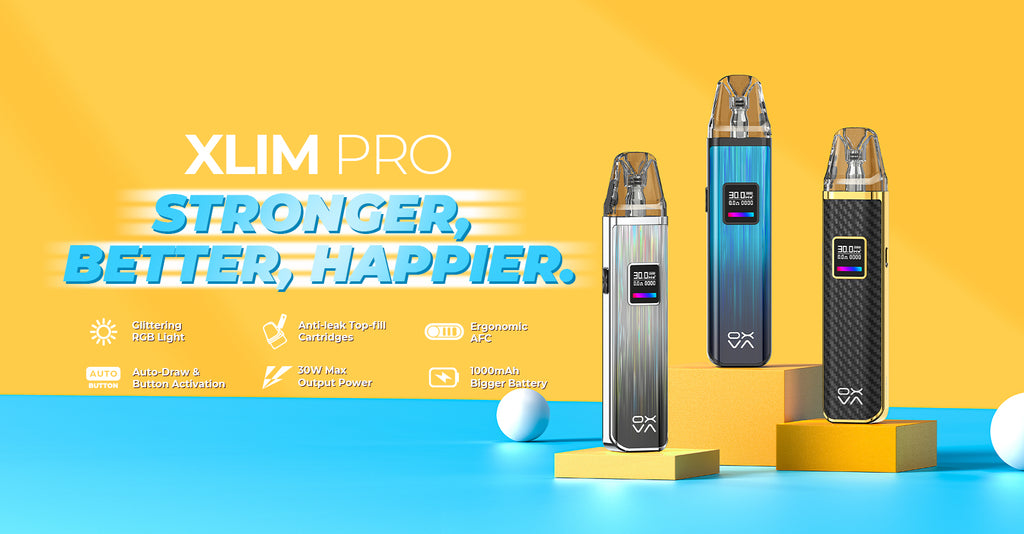 About OXVA
In the fast-paced world of e-cigarettes, OXVA has emerged as a prominent brand, driven by the vision of its founder, Justin Lai, and a team of passionate individuals who share the same values. OXVA is committed to delivering the finest quality products while prioritizing outstanding customer care service. With its innovative offerings, OXVA has quickly become one of the fastest-growing e-cigarette brands in the market.

OXVA's Best Sellers Product: The XLIM Pro Kit
OXVA's commitment to quality and customer satisfaction sets it apart in the e-cigarette industry. The XLIM Pro Kit showcases the brand's dedication to innovation, convenience, and versatility, making it a popular choice among vaping enthusiasts. Whether you prefer Mouth-To-Lung or Restricted-Direct-To-Lung vaping, the XLIM Pro Kit delivers a superior experience. With its range of compatible pod options, OXVA ensures that every vaper finds its ideal setup. Explore OXVA's products and join the growing community of satisfied OXVA users today.