As a staff member at OXVA, I'm thrilled to introduce you to our latest creation – the OXVA Oneo Pod Kit. This remarkable pod system is designed to offer an exceptional vaping experience, combining sleek design, impressive battery life, versatile airflow control, and captivating lighting effects. Whether you're a seasoned vaper or just starting your journey, the OXVA Oneo has something extraordinary to offer.

**Sleek Design and Build Quality:**
Crafted from durable aluminum alloy and PCTG materials, the OXVA Oneo Pod Kit strikes a perfect balance between robustness and elegance. Its ergonomic triangular design not only feels comfortable in your hand but also adds a touch of modernity to your vaping setup. The device's weight of only 75g ensures a lightweight and portable experience without compromising on quality.

**Impressive Battery Performance:**
Powered by a built-in 1600mAh battery, the OXVA Oneo provides a long-lasting vaping session to accompany you throughout the day. The convenience of USB-C charging with a 5V/2A input means you'll spend less time waiting for a recharge and more time enjoying your favorite flavors.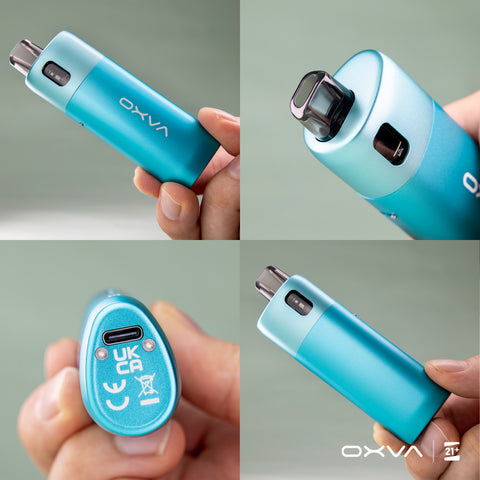 **Versatile Pod Options:**
The OXVA Oneo Pods come in three integrated atomizer head options: 0.4Ω, 0.6Ω, and 0.8Ω. Whether you prefer a tighter mouth-to-lung (MTL) draw or a more open restrictive direct lung (RDL) inhale, these pods have you covered. The 3.5ml pod capacity and side-fill system make refilling a breeze, and the magnetic cap adds a layer of protection to your precious e-liquids.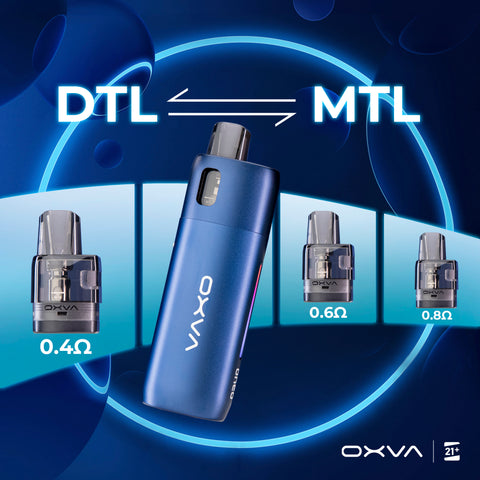 **Customizable Airflow:**
With the lateral adjustable airflow control, you have the freedom to fine-tune your vaping experience according to your preferences. Whether you want a tighter draw for a more traditional experience or a looser one for denser vapor production, the OXVA Oneo lets you tailor your inhale exactly how you like it.

**Captivating Lighting Effects:**
One of the standout features of the OXVA Oneo Pod Kit is its RGB lighting effects. The device offers colorful marquee effects and one-color fade-in and breathing lights, adding a touch of personalization to your vaping journey. The lights also serve as indicators for battery life and add a dynamic visual element to your draws.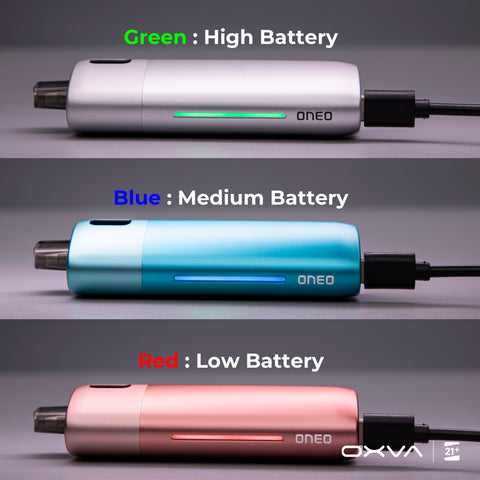 **Package Contents:**
The OXVA Oneo Pod Kit comes with everything you need to start enjoying your vaping experience:
- 1 x OXVA Oneo Device
- 1 x OXVA Oneo Cartridge 0.4Ω 3.5ml
- 1 x OXVA Oneo Cartridge 0.8Ω 3.5ml
- 1 x USB-C Charging Cable
- 1 x User Manual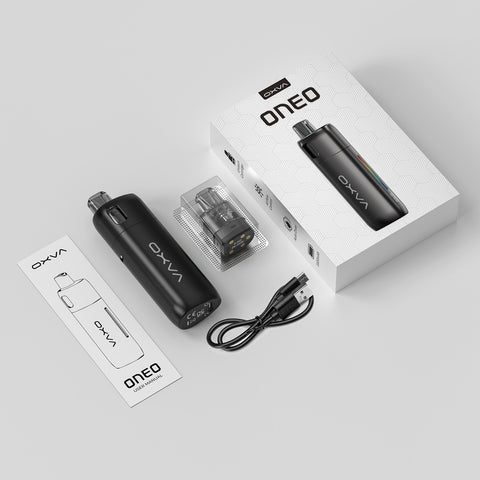 In conclusion, the OXVA Oneo Pod Kit is a culmination of thoughtful design, advanced technology, and a dedication to creating an exceptional vaping experience. Whether you're a beginner or an experienced vaper, the OXVA Oneo offers versatility, performance, and style in one sleek package. Elevate your vaping journey with the OXVA Oneo Pod Kit today.
Read more on OXVA VAPE REVIEW
Recommend Vape Collection:
OXVA VAPE KITS
OXVA ONEO CARTRIAGE