Exciting News! Introducing the OXVA XLIM Pro in Stunning New Colors!

Hey there, vape enthusiasts! We've got something extraordinary to brighten up your day and elevate your vaping experience to a whole new level. Get ready to embrace the mesmerizing allure of our latest creation - the OXVA XLIM Pro now launch four more captivating new colors: Brown Leather, Grey Leather, Brown Wood, and Fancy Feather. 🎨✨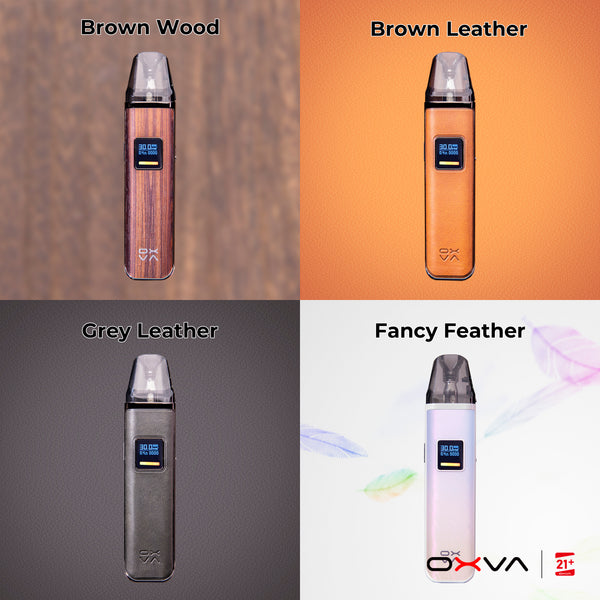 Dive into the World of Colors and Style:

Brown Leather:
Unveil a touch of elegance with the timeless and classy Brown Leather finish. It's a perfect match for those seeking sophistication and style in their vaping journey.

Grey Leather:
Sleek and modern, the Grey Leather variant adds a contemporary touch to your device. A must-have for those with an eye for minimalist aesthetics.

Brown Wood:
For nature lovers and enthusiasts of rustic charm, the Brown Wood finish brings a natural element that complements your vaping experience beautifully.

Fancy Feather:
Make a statement with the Fancy Feather design, a playful and vibrant option that's bound to turn heads and express your unique personality.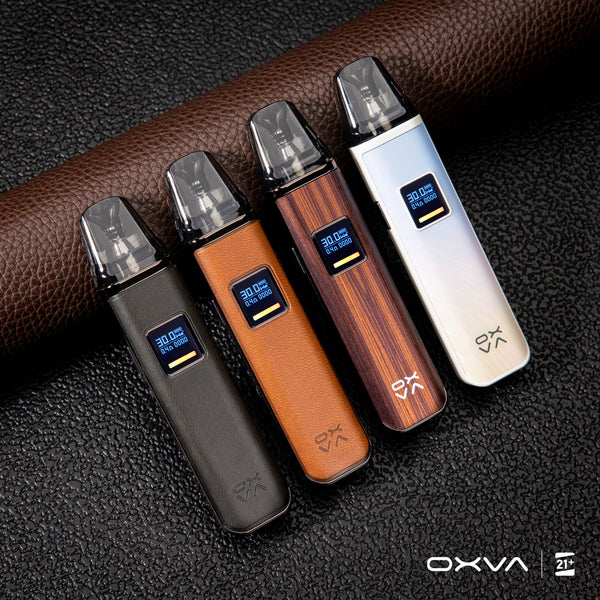 Experience the Enhanced Features of the OXVA XLIM Pro:

✨ Glittering with RGB Light:
Enhance your vaping sessions with a glittering display of light and color, thanks to the all-new RGB lighting design. Prepare to dazzle and vape in style!

💧 Anti-leak Top-fill Cartridges:
Say goodbye to messy refills with our upgraded Top-fill cartridge system, ensuring a hassle-free and enjoyable vaping experience.

⚡ Bigger Battery, More Peace of Mind:
With a robust 1000mAh battery, wave goodbye to battery anxiety and enjoy extended vaping sessions for at least 3 days on a single charge.

🚀 Up to 30W of Raw Power:
Get ready to unleash the beast with the OXVA XLIM Pro's impressive power output of up to 30W, ensuring you always have the performance you desire.

Ready to spice up your vaping journey with a burst of color and innovation? Head over to OXVA Store and be among the first to experience the OXVA XLIM Pro in its mesmerizing new shades. Your perfect vaping companion awaits! 🌬️💫
Read more on OXVA VAPE REVIEW
Recommend Vape Collection:
OXVA VAPE KITS
OXVA TOP FILL CARTRIDGE