Hey there! I'm Silvia, and I'm thrilled to share a sneak peek of the upcoming OXVA XLIM SQ PRO Kit, set to launch on 16th October. The XLIM SQ PRO Kit is designed with your preferences in mind, offering a customizable vaping experience to suit every individual. Let's delve into the exciting features of this extraordinary vaping device.

Customizable Power Modes: Smart and Power

The XLIM SQ PRO Kit brings you the best of both worlds when it comes to power control. The Smart mode intuitively adjusts the power to provide you with the optimal vaping experience. On the other hand, the Power mode gives you the freedom to manually tailor the power output, ranging from 5 to 30W, to match your desired strength.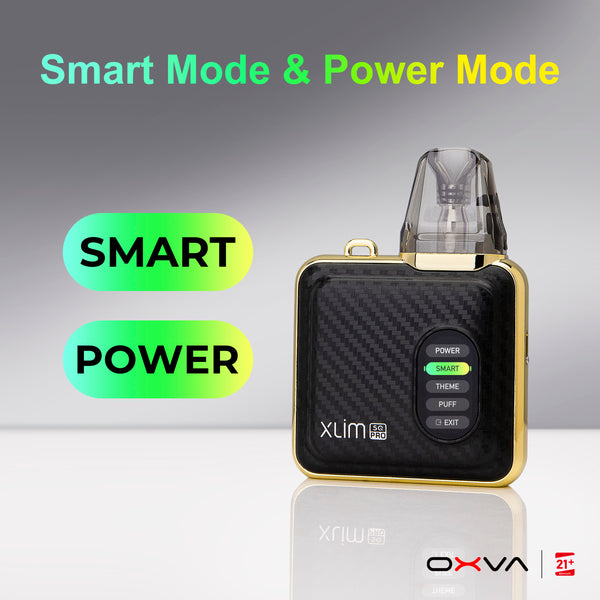 Long-lasting Battery Life

Never worry about running out of power during your vaping sessions. The XLIM SQ PRO Kit is equipped with an enhanced 1200mAh battery, allowing for extended vaping sessions without the need for frequent recharging. With just 45 minutes of 2A fast charging, you can enjoy uninterrupted vaping for up to three days on a single charge.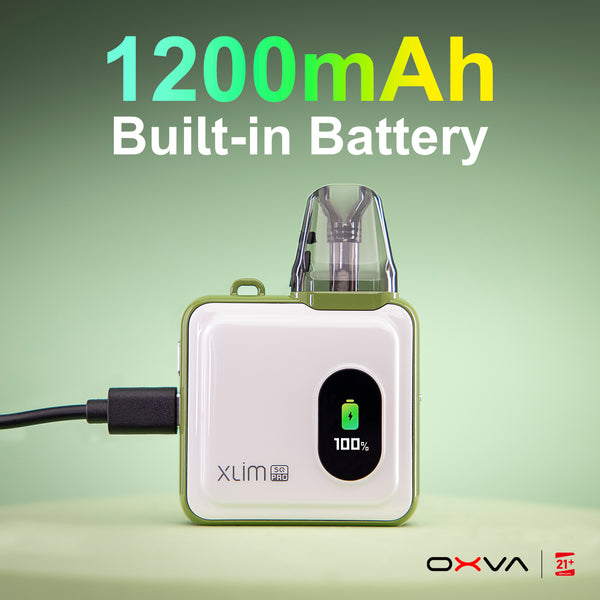 All XLIM Pods Compatible

Versatility is key with the XLIM SQ PRO Kit. It's perfectly compatible with all XLIM Series Cartridges, including XLIM V2, Top Fill, and Prefilled Cartridges. This gives you the freedom to choose between Freebase and Nic Salt e-liquids, offering a versatile vaping experience from MTL to RDL.

Top Fill Cartridge Parameters

The top fill cartridge system offers a convenient and mess-free way to refill your e-liquid. With a 2ml/2ml (TPD) cartridge capacity and a resistance range of 0.33-3.0Ω, you have the flexibility to choose from various top fill cartridges like 0.4Ω, 0.6Ω, 0.8Ω, and 1.2Ω, allowing for a tailored vaping experience.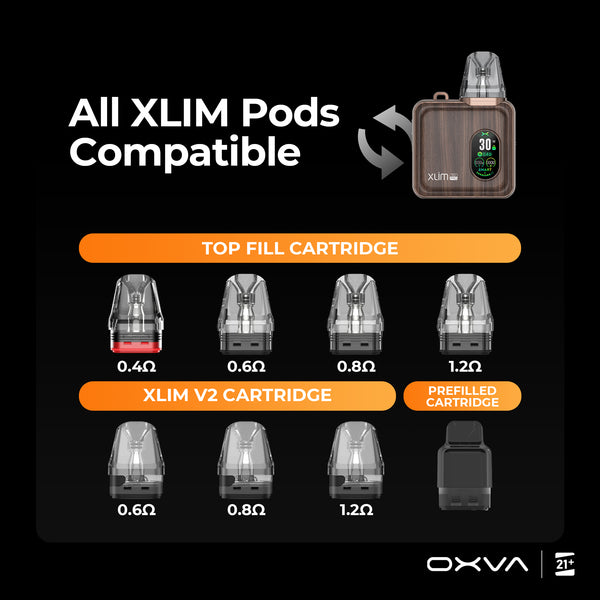 Sleek Design and Display

The XLIM SQ PRO Kit boasts a 0.96-inch TFT color screen, providing an enriching visual vaping experience. Customize your device with three dynamic themes to showcase your unique style and preferences. With eight stunning color options to choose from, including the new Bronze Wood and Gunmetal Wood, you can find the perfect fit for your style.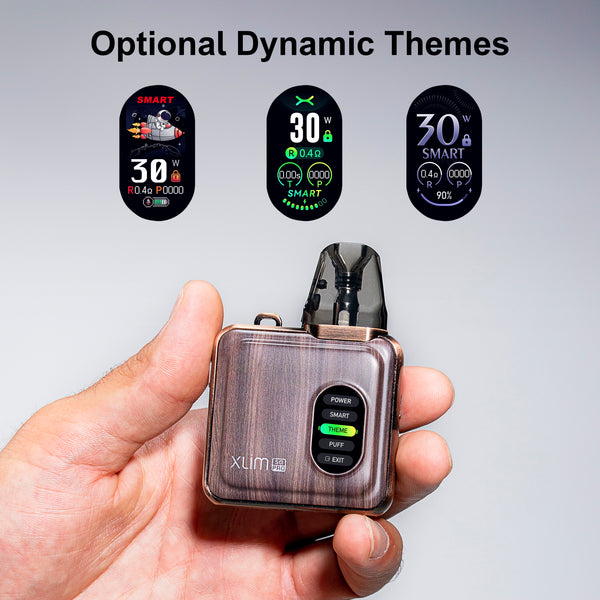 Highly Leak-resistant and Hassle-free

Continuing the highly leak-resistant design of the XLIM Series, the XLIM SQ PRO Kit ensures a worry-free vaping experience. You can vape with confidence, knowing that your device is designed to minimize leaks and spills.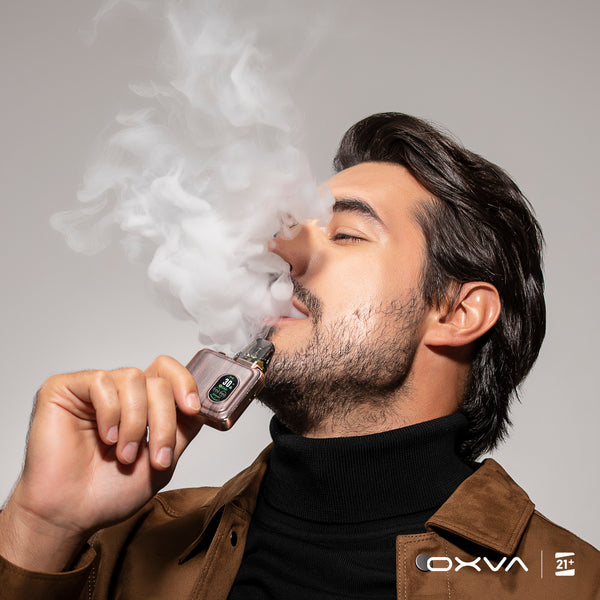 Experience the freedom of choice and the joy of customization with the OXVA XLIM SQ PRO Kit. Stay tuned for the official launch on 16th October, and embrace a vaping journey tailored to your preferences. See you at OXVA Store for an unforgettable vaping experience!
Read more on OXVA VAPE REVIEW
Recommend Vape Collection:
OXVA VAPE KITS
OXVA TOP FILL CARTRIDGE