The Xlim range from OXVA has taken the vaping world by storm in 2023, offering a variety of devices that cater to different preferences and needs. With five unique kits to choose from, it can be challenging to determine which one is the perfect fit for you. In this OXVA Xlim Comparison, we'll break down the key aspects of each kit to help you make an informed decision.
 
XLIM C KIT

Appearance

Material

 Aluminum Alloy+PCTG

Screen

/

Size

14×24×114.5mm

Battery

  Built-in 900mAh

Wattage

5-25W

XLIM C Cartridges

2ml/2ml(TPD)

Refill

Side Fill

Airflow Control

Side AFC

Charging

5V / 2A

Weight

40g

Number of color

10

 
 

XLIM C COILS

XLIM C 0.6Ω
MTL & RDL / 18-25W
XLIM C 0.8Ω
MTL / 12-17W
XLIM C 1.2Ω
MTL / 8-12W
 
The following features are built into all of the Xlim devices:
The XLIM series devices are fully compatible with all versions of XLIM pods/cartridges, including V1, V2, the new Top Fill version, and prefilled versions( except XLIM C). XLIM pods/cartridges are widely recognized for their excellent flavor, long lifespan, anti-leaking design, and suitability for Nicsalt and Freebase liquids.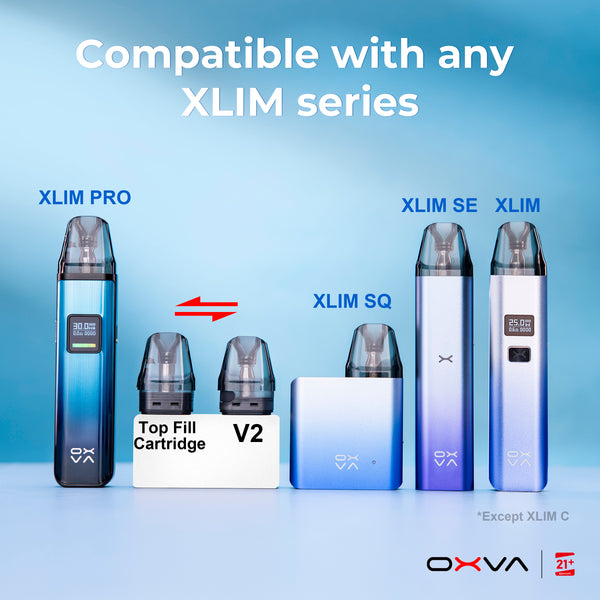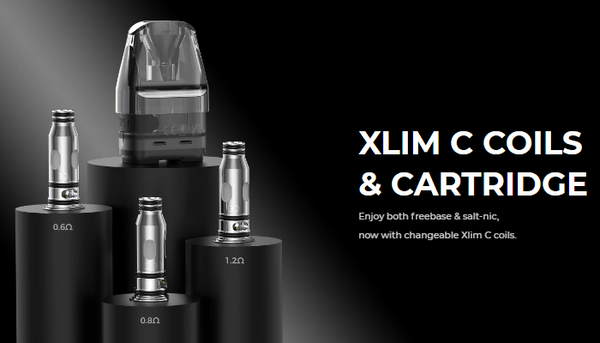 **Quad-color indicators**
Most devices use three colors to indicate battery life and charging progress. This leaves a lot to be desired as the 'middle' option tends to cover a lot of ground (25%-75%). Having four color indicators takes out some of the guesswork.

-**Airflow adjustment**
All five Xlim devices have a slider which can either loosen or tighten your draw. As these devices are tailored primarily to mouth-to-lung vapers, all options fall in the more restricted range but a tight-ish direct-to-lung inhale is achievable.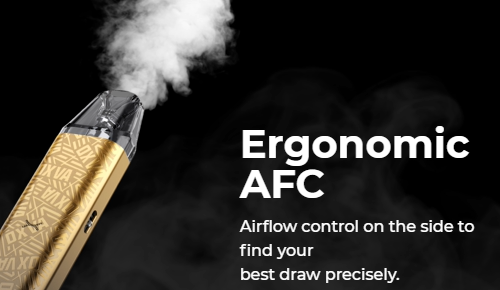 Battery life can be the make-or-break factor for your vaping enjoyment, especially when you're on the go. In terms of capacity, the OXVA Xlim Pro takes the lead with its impressive 1000mAh internal battery, compared to the 900mAh batteries found in the Xlim SQ, Xlim SE, Xlim C, and Xlim Pod.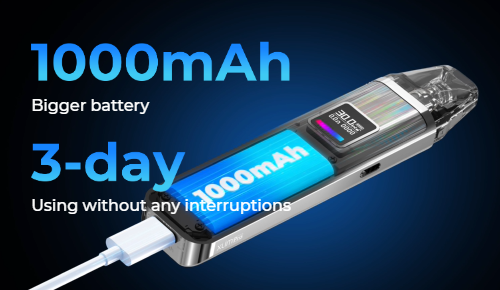 OXVA offers reasonably priced kits, each catering to different budgets. The most budget-friendly option is the OXVA Xlim SQ, priced at $19.99. On the other hand, the Xlim Pro, with its extra features and screen, is priced slightly higher.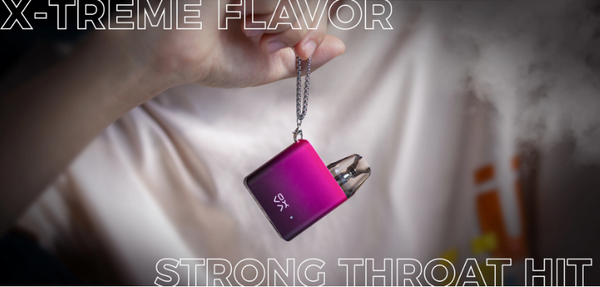 OXVA Xlim SQ takes the crown as it combines affordability with a rich set of features, making it the best value for your money.

In conclusion, the OXVA Xlim series offers a diverse range of options to cater to various vaping preferences and budgets. Your ultimate choice depends on your priorities, whether it's flavor, battery life, product features, or cost-effectiveness. Explore the Xlim series to find the perfect device that suits your vaping style and needs. Happy vaping!