As a dedicated staff member of OXVA Store, I am excited to present a thorough comparison between two exceptional pod kits: the OXVA ONEO and the OXVA Artio. These devices embody OXVA's commitment to quality, performance, and innovation, each catering to different vaping preferences.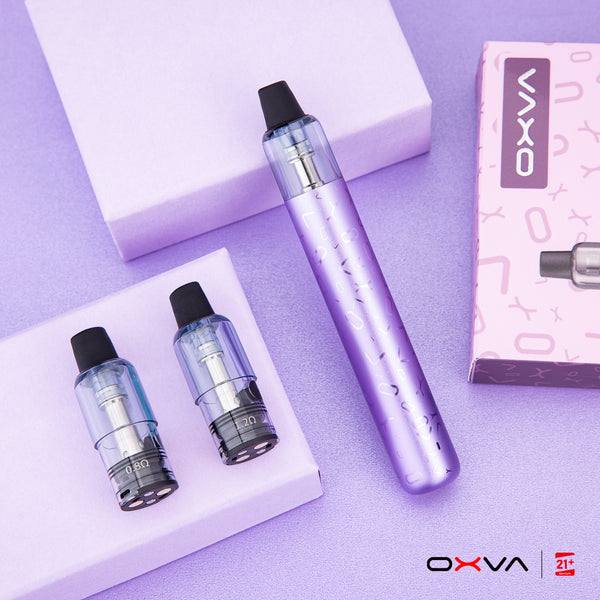 **Design and Build Quality:**
- *OXVA ONEO:* The ONEO Pod Kit boasts a sleek, minimalist design with an all-metal body made of durable aluminum alloy and PCTG materials. It strikes an ideal balance between aesthetics and durability, offering a premium feel in a lightweight package.
- *OXVA Artio:* In contrast, the Artio Pod Kit features a compact and ergonomic design. It's lightweight, making it easy to carry, and its Soft Silicon mouthpiece adds to the comfort of use.

**Battery and Charging:**
- *OXVA ONEO:* Equipped with a powerful 1600mAh battery, the ONEO promises extended vaping sessions. It supports 5V/2A fast charging via a Type-C port, ensuring a quick recharge when needed.
- *OXVA Artio:* The Artio Pod Kit is powered by a 550mAh battery, providing sufficient power for all-day use. It supports Type-C USB charging at a 0.5A charge rate.

**Output Power and Versatility:**
- *OXVA ONEO:* The ONEO Pod Kit offers an adjustable output power ranging from 5W to 40W, catering to both MTL and DTL vaping styles. It provides a versatile vaping experience, allowing users to tailor their vape to their preferences.
- *OXVA Artio:* The Artio Pod Kit offers automatic output adjustment based on the installed pod, providing a convenient and hassle-free vaping experience.

**Airflow Control:**
- *OXVA ONEO:* The ONEO Pod Kit features easily adjustable side airflow control, allowing users to customize their airflow for a personalized vaping experience.
- *OXVA Artio:* While the Artio Pod Kit doesn't offer adjustable airflow, it's designed to provide a satisfying vaping experience based on the coil options.

**Pod and Cartridge System:**
- *OXVA ONEO:* The ONEO Pod Kit utilizes Unitech replaceable cartridges with Unicoil Technology, promising leak-proof usage and excellent flavor delivery. It accommodates 3.5ml or 2ml (TPD) e-liquid capacity.
- *OXVA Artio:* The Artio Pod Kit features replaceable and refillable pods, offering a capacity of 2ml. It supports both pre-filled and user-built coils, adding to its versatility.

**Flavor Options:**
- *OXVA ONEO:* Compatible with both Nicsalt and Freebase liquids, the ONEO Pod Kit provides a wide range of flavor options to suit diverse tastes.
- *OXVA Artio:* The Artio Pod Kit offers a variety of coil options, including 0.8ohm and 1.2ohm, enabling users to choose based on their preferred vaping style and flavor preferences.

**Conclusion:**
In conclusion, both the OXVA ONEO and OXVA Artio Pod Kits bring remarkable qualities to the table. The ONEO impresses with its high-capacity battery, adjustable power output, and customizable airflow, making it suitable for users seeking versatility and personalization.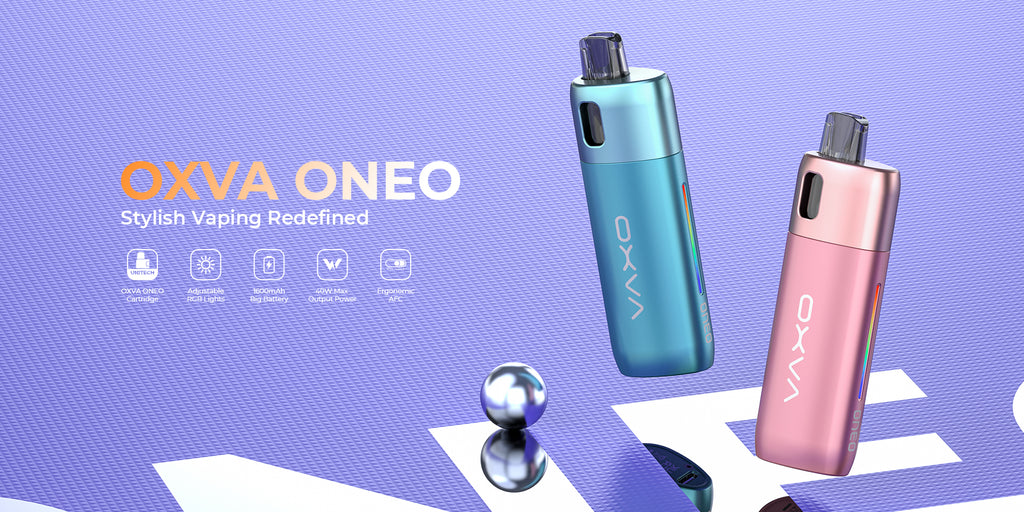 On the other hand, the Artio Pod Kit shines with its compact design, user-friendly automatic output adjustment, and compatibility with a variety of coils, making it a great choice for those valuing simplicity and flexibility. Ultimately, the choice between these exceptional pod kits depends on individual vaping preferences and priorities.