Dear Valued Customers,

We would like to inform you about the recent developments regarding contract negotiations between United Parcel Service (UPS) and the Teamsters union. The Teamsters union, representing more than 340,000 UPS logistics warehouse workers and package delivery drivers nationwide, has voted overwhelmingly in favor of authorizing a strike if no agreement is reached by the current contract's expiration date of August 1.

While the strike, if it happens, is still more than three weeks away, we want to ensure that our valued customers are aware of the potential impact on our services. We encourage you to consider placing your orders in advance to avoid any potential delays that may occur in the event of a strike. While our store primarily relies on USPS for shipping, the anticipated strike may result in increased pressure on alternative shipping carriers, leading to longer delivery times across the board.By placing your orders early, you can help us ensure a smooth processing and delivery process for your packages.

It is important to note that the vote to authorize a strike is a common part of labor negotiations and does not guarantee that a strike will occur. Both UPS and the Teamsters union remain engaged in contract talks, and progress has been made on certain key issues. UPS has expressed confidence that a strike can be avoided and that an agreement will be reached by the end of July.

However, the negotiations are ongoing, and wages continue to be a key issue. The union seeks fair compensation for its members, considering the record profits UPS has achieved in recent years. It is crucial for both parties to find common ground to reach a mutually beneficial agreement.

We understand the significance of UPS's services to the nation's economy and the impact any potential strike could have. As the largest unionized employer in the private sector and a vital contributor to the country's gross domestic product (GDP), UPS plays a significant role in the movement of goods and packages across the United States.

At this time, we remain optimistic that an agreement will be reached between UPS and the International Brotherhood of Teamsters, preventing a strike and minimizing the impact on our operations. Nevertheless, we believe it is crucial to keep you informed and recommend taking necessary precautions to ensure your orders arrive promptly.

Rest assured, we are closely monitoring the situation and will make every effort to minimize any disruption to our operations and service levels. Our priority remains providing you with the best possible customer experience.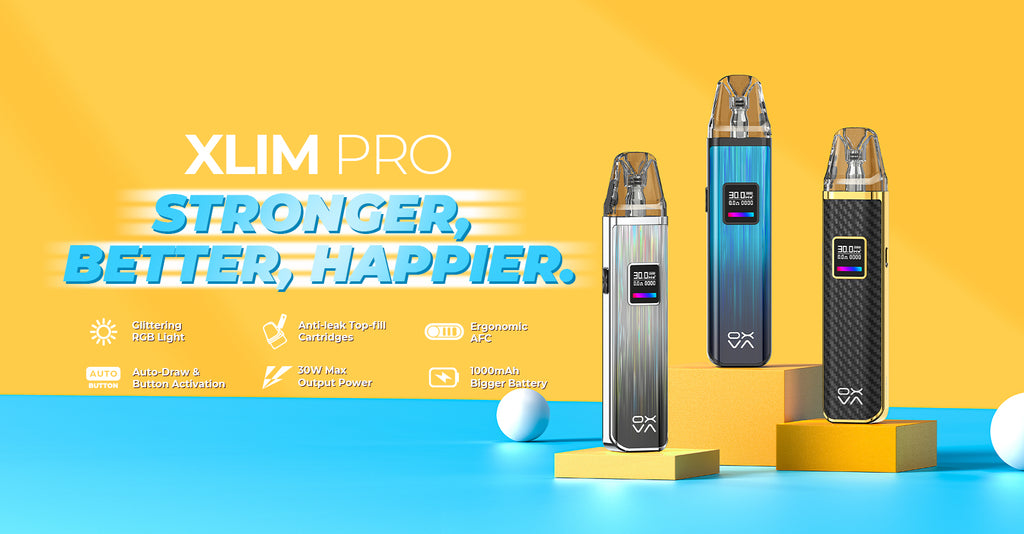 About OXVA
In the fast-paced world of e-cigarettes, OXVA has emerged as a prominent brand, driven by the vision of its founder, Justin Lai, and a team of passionate individuals who share the same values. OXVA is committed to delivering the finest quality products while prioritizing outstanding customer care service. With its innovative offerings, OXVA has quickly become one of the fastest-growing e-cigarette brands in the market.

OXVA's Best Sellers Product: The XLIM Pro Kit
OXVA's commitment to quality and customer satisfaction sets it apart in the e-cigarette industry. The XLIM Pro Kit showcases the brand's dedication to innovation, convenience, and versatility, making it a popular choice among vaping enthusiasts. Whether you prefer Mouth-To-Lung or Restricted-Direct-To-Lung vaping, the XLIM Pro Kit delivers a superior experience. With its range of compatible pod options, OXVA ensures that every vaper finds its ideal setup. Explore OXVA's products and join the growing community of satisfied OXVA users today.