The OXVA Xlim SQ Pro is the techy version of the Xlim SQ.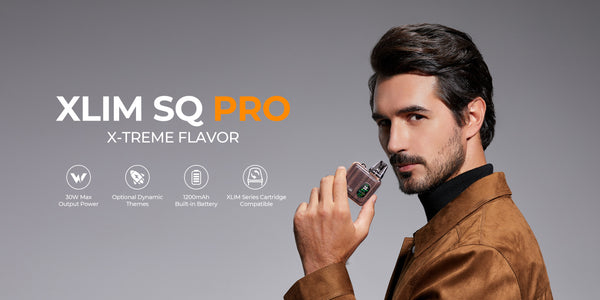 The Xlim range have given us some iconic pod kits right from the Xlim V2, Xlim SE, Xlim C and Xlim Pro.
What To Expect From The OXVA Xlim SQ Pro…
Although the square design resembles the Xlim SQ, the features are more reminiscent of the Xlim Pro.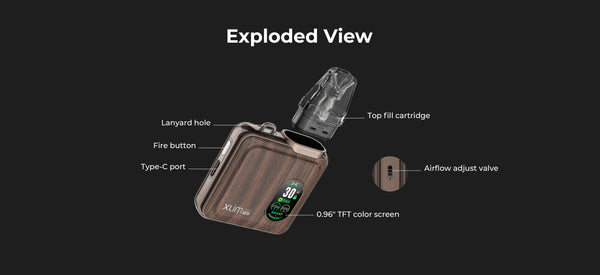 You get a funky 0.96 inch colour TFT screen, which has a selection of themes and what appears to be animated graphics?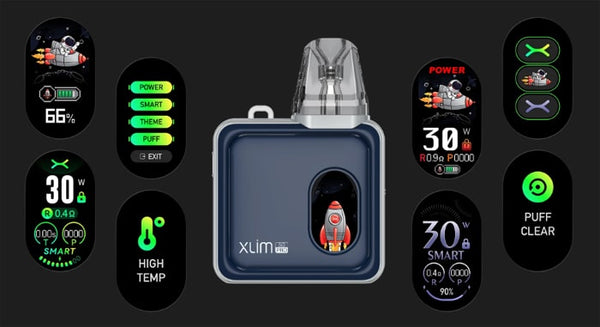 The battery capacity is the biggest of the Xlim range at 1200mAh and will charge in 45 minutes using the USB Type C 2A charge rate.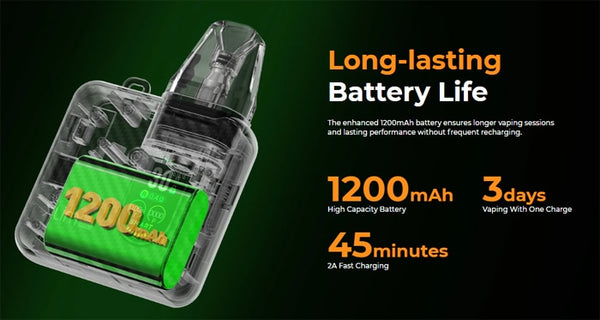 You have two user modes…
Smart: the device automatically selects the optimal output depending on the pod installed.

A slider is located on the side of the device to adjust the airflow to your preference.
There is a fire button for making adjustments – but I am not sure if this is a manual firing or auto draw firing (or both) system.
Moving on now to the pods, this is compatible with all previous Xlim pods – the V1, V2 and new top fill V3. Plus it looks like there may be pre-filled pods released in the future?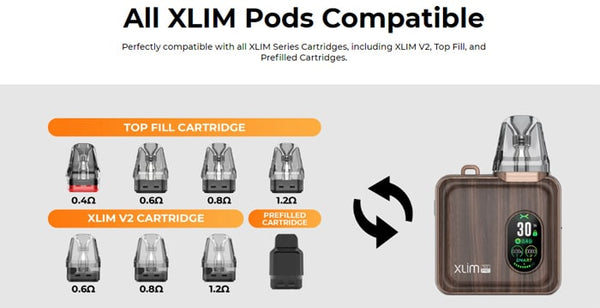 You get the 0.6ohm and 0.8ohm V3 pods included in the kit.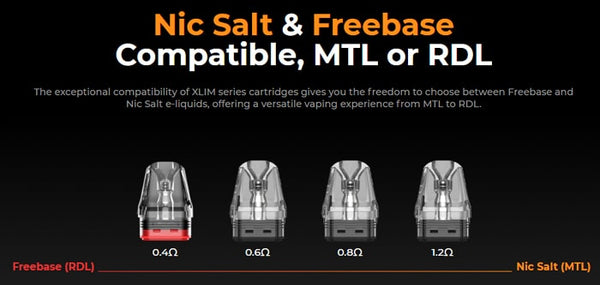 The pods will hold up to 2ml of your own e-liquid and there are optional 0.4ohm and 1.2ohm resistances available in the top fill style.
There are 8 colours to choose from: Gold Carbon, Black Carbon, Gunmetal Wood, Bronze Wood, Mauve White, Spring White, Pastel Pink and Gentle Blue.
Kit Includes
OXVA Xlim SQ Pro device
0.6ohm top fill Xlim V3 pod
0.8ohm top fill Xlim V3 pod
Lanyard
USB Type C cable
User manual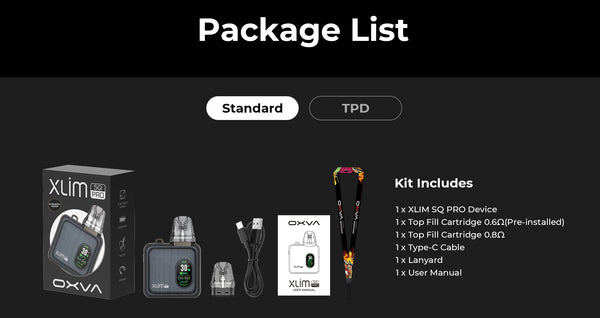 OXVA Xlim SQ Pro Specs
Size: 54.4×20.4x77mm
Battery: 1200mAh (internal)
Display: 0.96in Colour TFT screen
Output: 5-30W
Modes: Variable wattage, smart
Type C USB charging – 2A charge rate – 45 minute charge time
Resistance range: 0.33-3ohm
Capacity: 2ml
Coils: OXVA Xlim V1, V2 & V3 pods plus pre-filled pods
Adjustable airflow
Top fill
Optional dynamic screen themes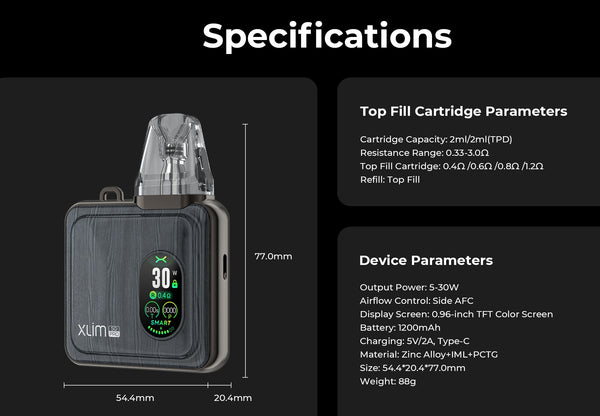 Having reviewed every single model in the Xlim line up and still using them daily – I really hope this update is a good one!
Let me know your thoughts on the OXVA Xlim SQ Pro in the comments below!
Reference:
Article Author:Michelle
Article Title:OXVA Xlim SQ Pro Preview – Ooh Goody!!
Source: EcigClick
Read more on OXVA VAPE REVIEW
Recommend Vape Collection:
OXVA VAPE KITS
OXVA V3 CARTRIDGE